Ristoranti in zona Fiera Di Vicenza
Prezzo
Tipi di cucina
(20 di 31)
---
64 ristoranti disponibili nelle vicinanze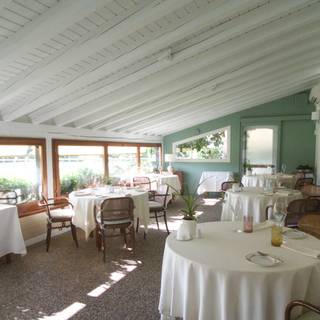 1. La Locanda di Piero
Italiana | Montecchio Precalcino
IF YOU'RE AMONG THOSE WHO FAVOR ENJOYING THEIR DINING EXPERIENCE IN A QUIET, PRIVATE ENVIRONMENT, COCOONED IN THE DISCREET HOSPITALITY OF MAITRE SERGIO OLIVETTI, YOU'LL FEEL AT HOME AT "LA LOCANDA DI PIERO", A RESTAURANT TUCKED AWAY IN THE QUIET OF THE ITALIAN COUNTRYSIDE NEAR...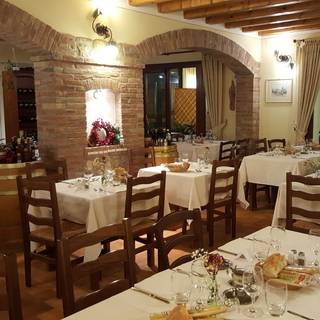 2. Country House il Bucaneve
Italiana | Rovolon
The Country House Il Bucaneve is a welcoming country residence created from the renovation of an old farmhouse in the Euganean Hills. The pretty room available for the guests can sleep up to 60 people and reminds of the barn that once housed cows and horses of this small farm in Rovolon.

7. Baki
Italiana | Selvazzano Dentro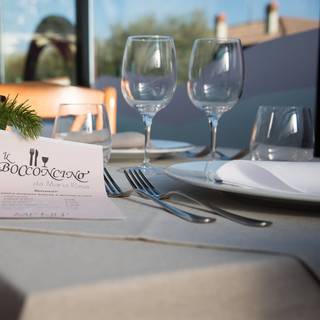 10. il bocconcino
Internazionale | Verona
l Bocconcino Ristorante nella splendida Val di Mezzane, a Lavagno, nel verde della collina veronese a pochi passi dalla Lessinia e dal centro di Verona. Il team del Bocconcino si presenta quindi giovane e motivato: dinamismo, simpatia, sorrisi e una calda accoglienza uniti ad una cucina di primo...
Ristoranti vicino ai punti di interesse di Fiera Di Vicenza
---